New Resources are Available!
Scroll down to access all the Culture of CARE resources to support your company's Pledge.
New resources include:
Communicate Your Commitment
Review & Update Company Policies
Evaluate Your Culture
Take the Diversity & Inclusion Assessment
The Diversity & Inclusion (D&I) Assessment is an online tool developed specifically for firms in the construction industry to measure and improve the management of their current diversity & inclusion programs, policies, and practices. Your company will be asked to answer performance-based questions in four key areas of diversity and inclusion:
• Workplace
• Workforce
• Vendors (Subcontractors/Suppliers)
• Community
Unsure of how to use the Diversity & Inclusion Assessment?
Listen to this webinar recording titled, "Using the Diversity & Inclusion Assessment to Drive Your Strategic Efforts" to learn more about the Diversity & Inclusion Assessment, how to utilize key features of the platform, and leverage your company's results to drive your strategic diversity & inclusion efforts forward.
Upon completion of the Assessment, companies will be able to analyze results, measure progress, and download best practice resources to expand D&I efforts. As the Assessment becomes widely used, companies will also be able to benchmark their practices against other construction firms. For more information about the Assessment, please read the FAQ's.
Access to the D&I Assessment is 100% free for AGC members. Non-members take the Assessment for free, but must purchase access to the benchmarking results and best practices for $325 via the AGC Store.
Supported by

Survey Your Employees
Committing to a Culture of CARE means creating a culture of inclusion and belonging for every employee at your company. Employees who have a sense of belonging at work feel more engaged and more confident, translating into higher productivity, greater ownership in the company and increased retention. Use these sample survey questions to conduct an employee inclusion and belonging survey at your company.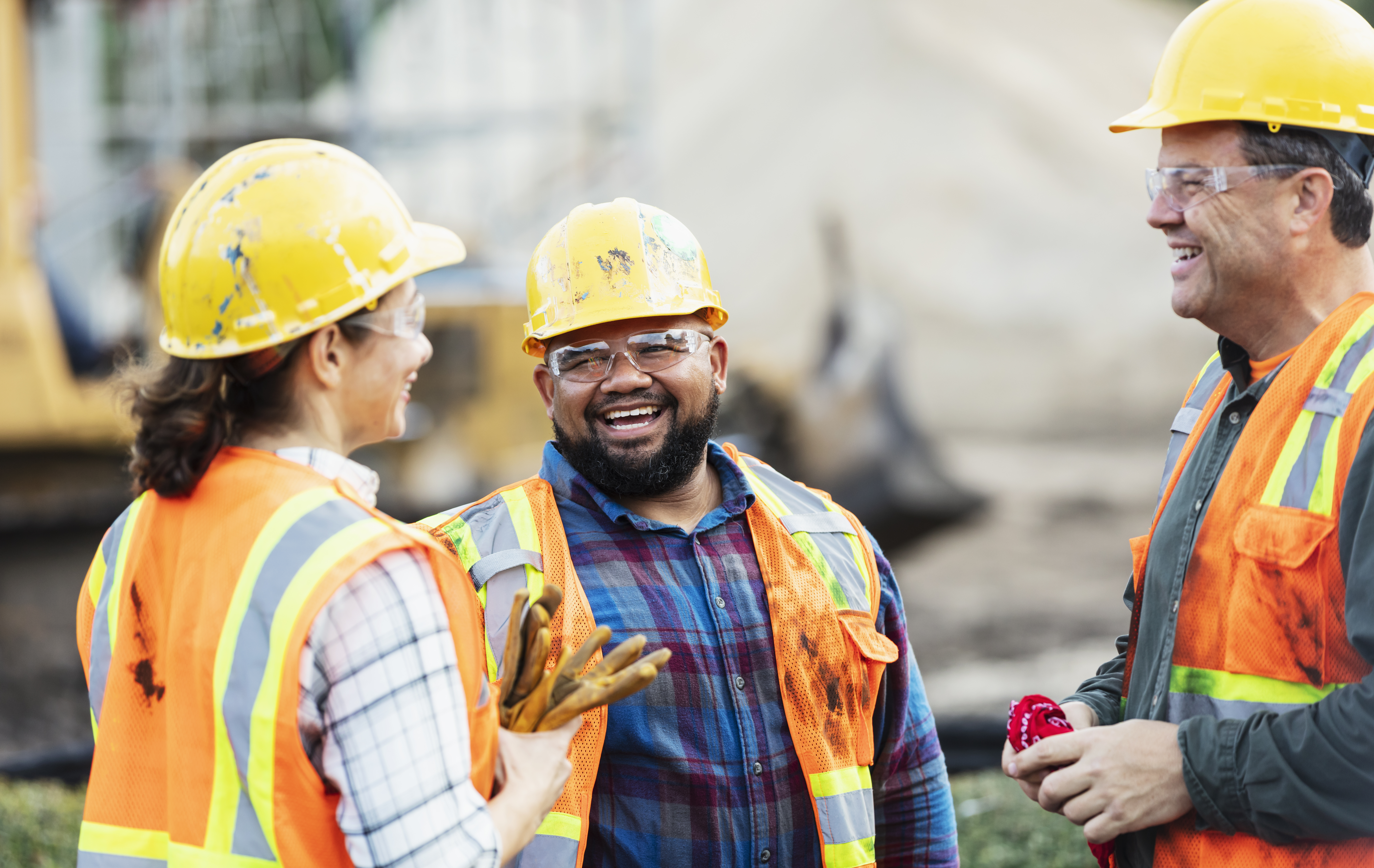 Find State and Local Resources
Click on the map below to find resources specific to your state.
Pinch and zoom on mobile.
If you don't see your state represented check back later. We are continuing to add more resources regularly.
Apply For AGC's Diversity & Inclusion Awards

Applications are Closed for the 2023 Awards Season. The application for the 2024 awards season will open in July 2023. Stay tuned!
As part of AGC's ongoing commitment to promoting diversity and inclusion in the construction industry, the AGC Diversity & Inclusion Awards program – sponsored by WTW – recognizes companies that share AGC's commitment. AGC has two diversity & inclusion awards opportunities for companies to get recognized. For more information about the awards program, click here.
Diverse Business of the Year
AGC seeks to honor a diverse business that is committed to achieving business success in the construction industry. The Diverse Business of the Year award is geared towards general or specialty contractors that hold a certification recognized by a certifying agency. The Diverse Business of the Year award winner will be able to demonstrate strong vision and leadership in overcoming obstacles that lead to business results; a reputation for professionalism and integrity in work standards and performance; and a commitment to service in their community.
Diversity & Inclusion Awards
The AGC Diversity & Inclusion Excellence awards honor AGC members that are champions in advancing diversity and fostering a culture of inclusion within their workforce, supply chain and in the communities they serve.  By showcasing and recognizing best practices from companies that are developing and delivering diversity and inclusion initiatives with demonstrable success, award winners have the opportunity to share their track record of achievement and commitment.
Thank You
Your pledge was successfully submitted. Please allow up to 48 hours for our team to review.
Click here for next steps.